Discover How Our SEO Strategy Booms Your Revenue
Introduction
Your target is to build a website that benefits your users, and gear any optimization toward making the user experience better. One of those users is a search engine, which helps other users to reach your content. And this is possible through a successful SEO campaign for your business.
And when a business approaches our 10x digital marketers, we always have an authentic approach to the queries. Because the goal is to boost visibility in organic searches across devices and audiences and to enhance user journeys through websites to increase the chances of them converting (moving from prospects to customers).
How well is your website performing right now? Get it audited by our experts.
The internet algorithms are programmed to customize the user experience. And our experts facilitate your content on your web pages, accordingly. We ensure your website is safe, search engine optimized, and ready to increase user interactions.
Know how we execute SEO services
Search Engine Optimization is by far the most affordable and, more importantly, the savviest organic method of increasing conversion and brand visibility. If the aspects of your SEO strategy have been correctly built, an effective SEO agency can significantly strategize to increase the number of visitors.
The first thing we do is carry out a detailed inquiry into the current status of a website. And then develop a plan to help your website rank.
Straight from our SEO team:
Knowing the current status of the website
The expert on our SEO team will effectively communicate with you about your goals, resources, ongoing campaigns any prior SEO work you've done, either internally or externally or any shortcomings you have.
We shape and execute the SEO campaign based on the data generated from auditing your website.
Finding pits and filling them
As per the insights we acquire from the audit process, we create an SEO campaign with objectives to overcome the hurdles in achieving the desired goals. You can refer to the campaign strategy to make sure planned tasks are accomplished and objectives are being met.
We make sure to share our planned campaign strategy and objectives to abide by them over the long run.
The best approach is with the right keywords
Effective keyword research can make or break a plan because the importance of keywords is indispensable to SEO. And that's how we optimize your site by tracking the intent search keywords so that you'll show up in relevant searches.
Because of machine learning, search engines can understand user intent, related terms, and semantics with ever-increasing strength. You can also track keywords of how actual people ask for products and services.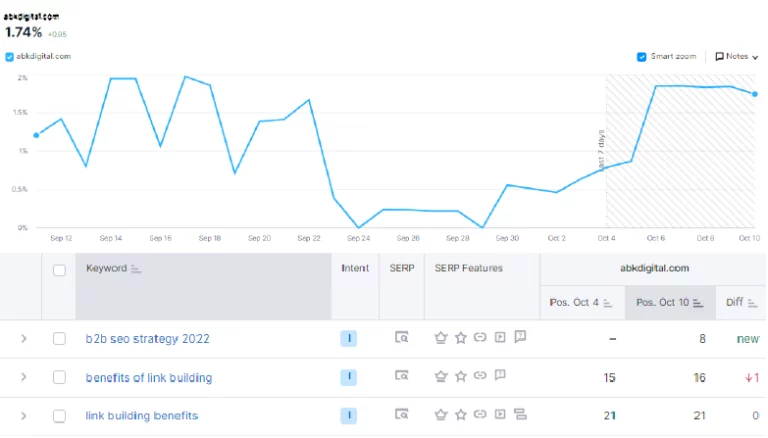 We believe in quality backlinks
We believe that building quality links from relevant sources is still a cornerstone of a successful SEO strategy as there are many benefits of link building to SEO.
The need to do this is to identify any low-quality backlinks that could be dragging your site down. By identifying dangerous links, we dismiss them: effectively telling in actions to Google to ignore those links because we are aware of them and have tried to get them removed.
We search for possibilities to get connections from reliable networks, websites that are related to your niche, and other sources.
We re-structure your site structure
We ensure faster loading of the websites across all devices along with steps to reduce page load time. And make sure to audit the site structure to let naturally smooth and intuitive navigation throughout the web. And accordingly, we regulate each URL on your site to live content or a 404-error page.
We optimize the navigation which in turn helps the crawlers of search engines to get a better idea of the website structure and connect to some dead-buried old content.
Periodical reporting of the plans
We keep consistent track of the progress of SEO because Google updates its algorithms frequently. We use a range of tools and techniques to monitor rankings, traffic, engagement, user journeys, and conversions.
This helps to confirm if the execution of a campaign has served the intended results and thus provides insights to be taken forward to increase the effectiveness of future work.
As it goes unsaid, we provide information on the metrics associated with all of the objectives planned prior to the execution. This includes:
Visibility: rankings new search queries etc.
Traffic: page views bounce rate etc.
Leads: inquiries engagements with CTAs etc.
Conversions: amount rate etc.
ROI: the value of conversions etc.
And for such a campaign we use tools and techniques like Google Analytics and Google Keyword Planner where our final goal is to deliver the intended results to a business website.
Competitive Benefit
Enhancing your search engine ranks, we can provide an advantage over other businesses by optimizing your site according to the ranking factors. As a result, more visitors visit your website.
Higher Productivity
You can expect a significant boost in yields with our SEO agency thanks to an improved website and online marketing techniques. You can spend more time on the other aspects of your business by employing digital marketing tactics and leaving the logistics to a setup that has its own ROI.
Drive Traffic with Marketing
The content on your website is enhanced with SEO tactics to perform well on SERPs.
We understand the significance of the link between media, content, and SEO and as they are highly integrated and mutually beneficial.
While users resharing your site's content or linking to your company websites inform search engines that your website is trustworthy. By opting for the service of social media campaigns, you can greatly add to your SEO strategies and raise your rank on SERPs.
Lead and sales growth
By helping clients with the execution of search engine campaigns, our SEO professionals enhance leads and sales. We support businesses in learning how to identify the ideal keywords and achieve the best returns. We design attractive landing pages that connect your business with potential clients and assist in optimizing the content on your website.
Conclusion
Across the internet, it becomes difficult to keep hanging with your services on the SERPs. And there comes the need for professionals who use a couple of tools to optimize your website to rank on the search engine.
Our efforts are measurable using CTR, clicks, site bounce rates, conversions, impressions, and content marketing tactics. And we can help you achieve this!
We craft the utmost SEO campaigns based on your business needs. We reach out to find a suitable package for your niche and are mindful that there are different SEO needs for different businesses.
Our diligent team at ABK Digital curates a customized SEO strategy for a business based on the requirements, the needs of the industry, the performance of current SEO efforts, and the desired outcomes. Contact us quickly if you're ready to kick off establishing your unique, revenue-generating SEO approach.